Base Camp, 10.04-15.04.
10.04.04 Drove to the Chomolungma base camp (5170m/17000ft)

On the way to base camp we passed by several villages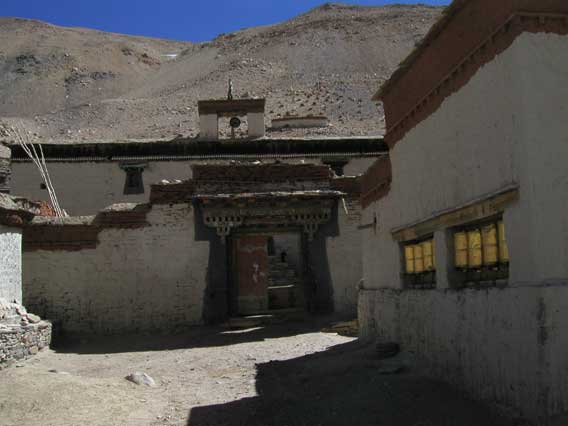 and the famous Rongbuk (Dza Rongphu) monastery (4920m/16150ft)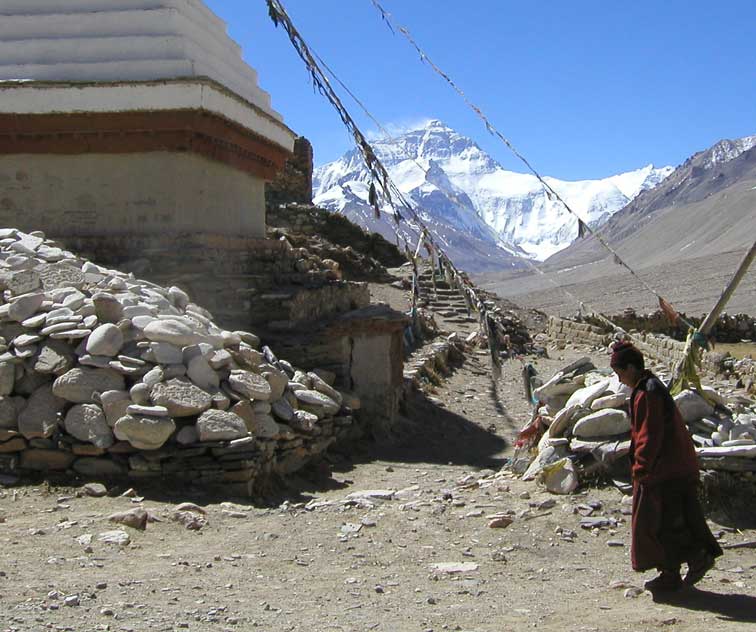 with its spectacular view of Chomolungma.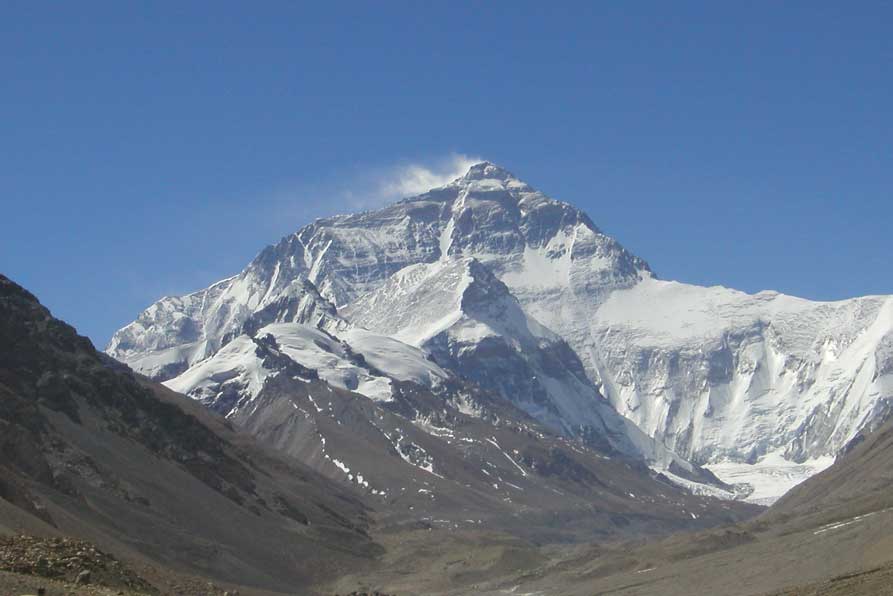 Chomolungma from near the monastery. The Rongbuk glacier is visible at lower right. The northeast ridge is the skyline ridge to the left of the summit, and the north ridge is the spur joining it where it "flattens" (at 8400m/27560ft).
The route follows the East Rongbuk glacier (to the left of the snowy ridge) to reach advanced base camp (6400m/21000ft). From there it climbs to the North Col (7100m) between the East Rongbuk and Rongbuk glaciers and follows the north ridge to about 7900m/25900ft where it cuts right to reach the northeast ridge above the junction of the two ridges. It then follows the northeast ridge to the summit.
11.04.2004 to 15.04.2004. At base camp.
We spent five days at base camp acclimatizing. Every day I would go for a walk, but mostly I read or listened to CDs. Almost everyone runs out of reading matter during the two months of a Chomolungma expedition, but, along with several other books including the account of the 1924 (Mallory-Irvine) expedition, I had brought the six-volume paperback version of Proust's
In Search of Lost Time
, and so I didn't have that problem. I had also brought several books on MP3 CDs, including War and Peace, which I could listen to during the long cold nights. David had brought Shakespeare's plays in a single massive volume.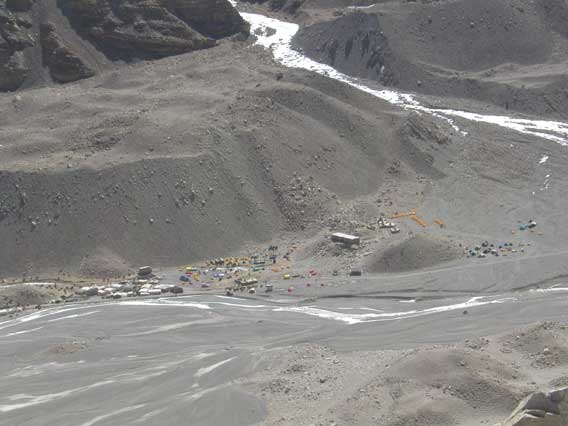 Except for the spectacular views, base camp was not a pleasant place.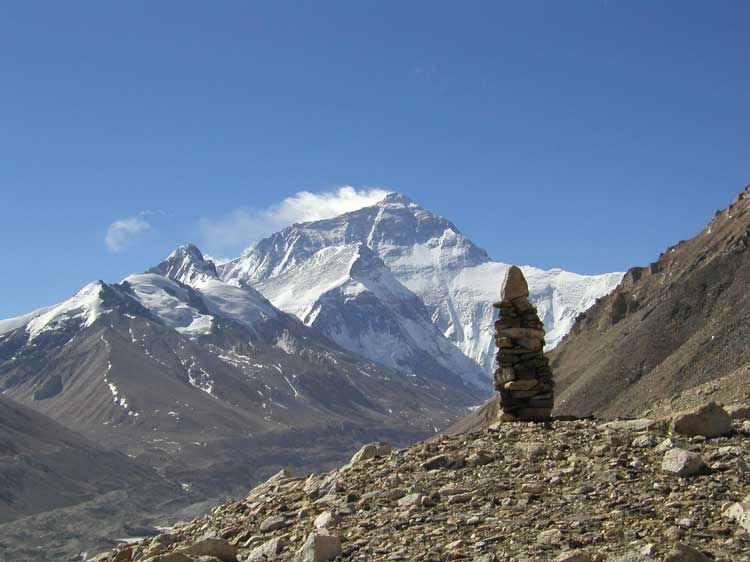 Another view of Chomolungma from across the river from base camp. The plume on top is an indication of high winds.
I asked the Tibetan Mountaineering Association (TMA) man whether I was permitted to climb the "small" peaks near the base camp. He said I was, but warned me to be wary of wolves and snow leopards. On the 13th, I climbed a peak P6206m without, however, seeing any animals except for a few goats.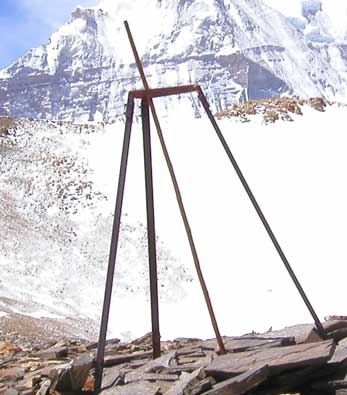 On top there were a tripod and some old cans that had probably been left there by the surveyors with one of the pre-WWII British expeditions.
The Greek group had left Kathmandu the same day we had, but instead of coming to base camp, they had gone to the town of Shigar to acclimatize. There one of them had been bitten by a dog, and they had had to arrange for a Nepalese helicopter to bring the rabies vaccine to Zhang Mu, from where it had been taken to Shigar by jeep.
The Italian group had been delayed in their departure from Kathmandu by a three-day transport stoppage enforced by the Maoists.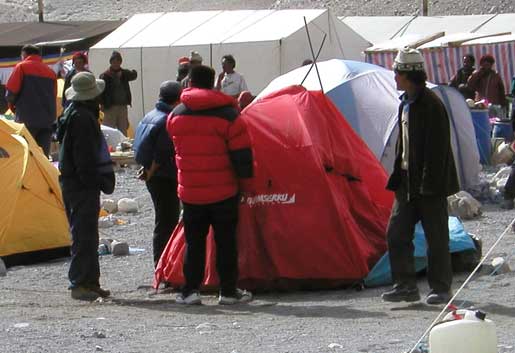 The afternoons were very windy, and one gust blew down my Sherpas' tent