Nepal 98: Kangchenjunga Area and Pyramid Peak
Walk into Pangpema 5100m
Day 0. (October 10, 1998). Flew from Kathmandu to Biritnagar (70metres/230ft above sea level)
Day 1. Flight to Taplejung cancelled because of fog at Taplejung.
Day 2. Flight cancelled again --- we go by road to Besantapur.
Day 3. Walk to Gupha Pokari (2985m)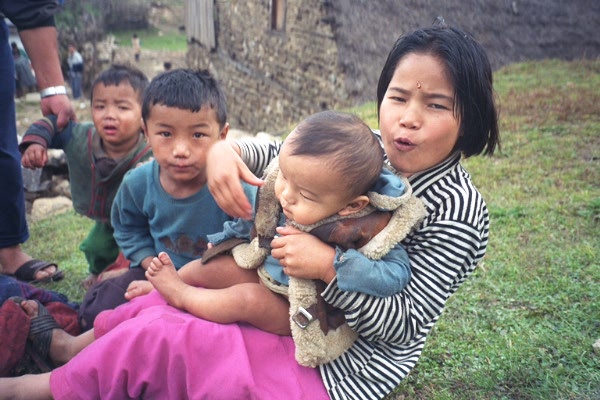 Nepalese children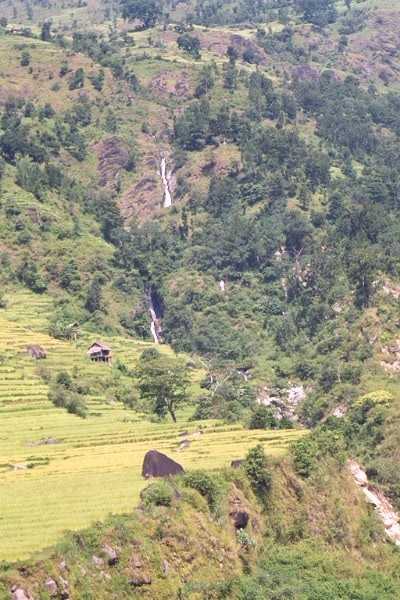 Fields and waterfalls --- at about 1000m.
Ongyel Sherpa drinking tomba at the first Sherpa village we came to (Gupha Pokari).
Day 4. To Dobhan (700m)
Day 5. To Mitlung (1000m)
Day 6. To Taplethok (1400m)
Day 7. To Amjilassa (2500m)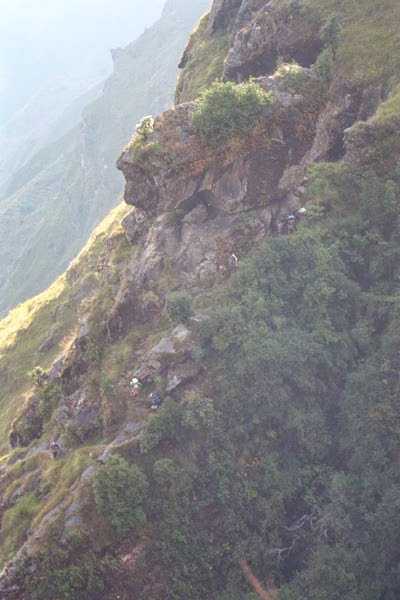 Porters on a steep section of the trail to Amjilassa.
Day 8. To Kyapra (alias Gyapla) (2700m)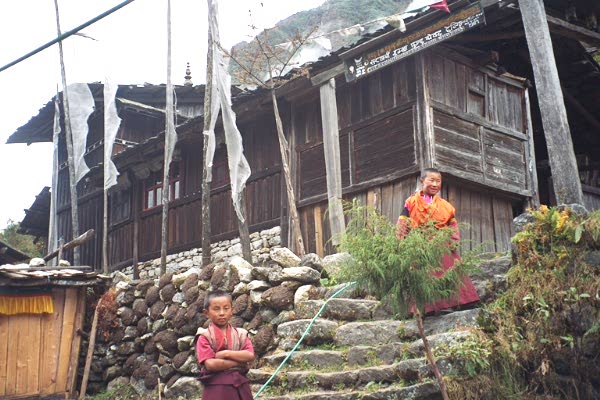 The monastery at the Tibetan village of Gyapla.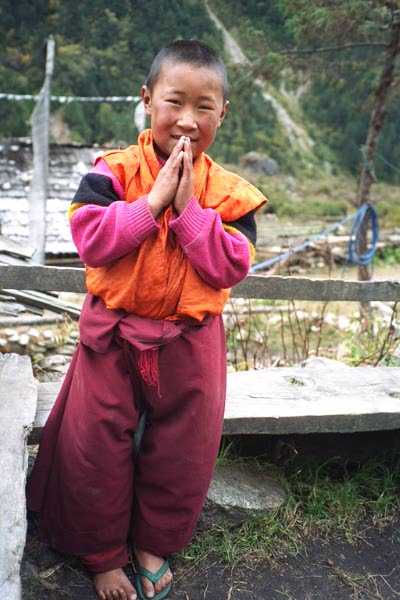 Child at the monastery.
Day 9. To Ghunsa (3444m)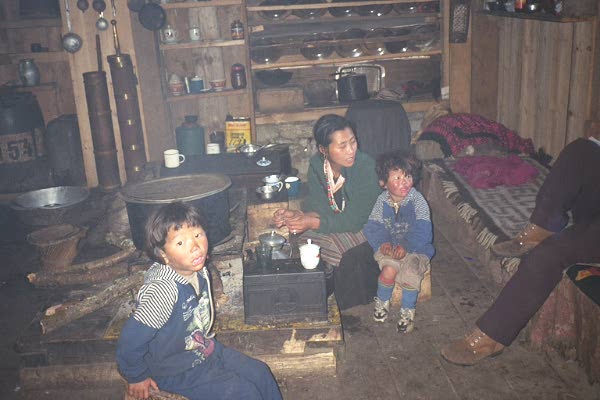 A Sherpani and two of her children at Ghunsa.
Day 10. To Kambachen (4130m)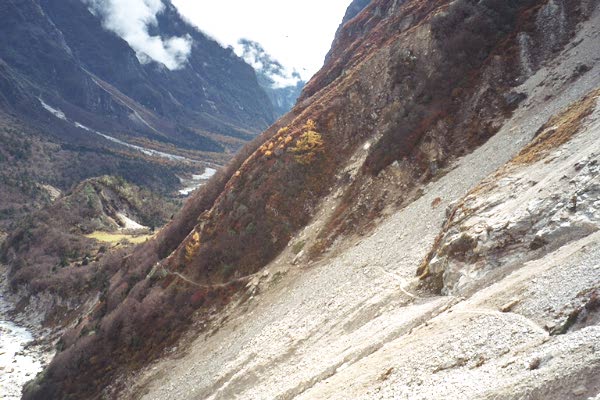 The trail crosses an unpleasant slip before Kambachen.
Day 11. To Lhonak (4700m)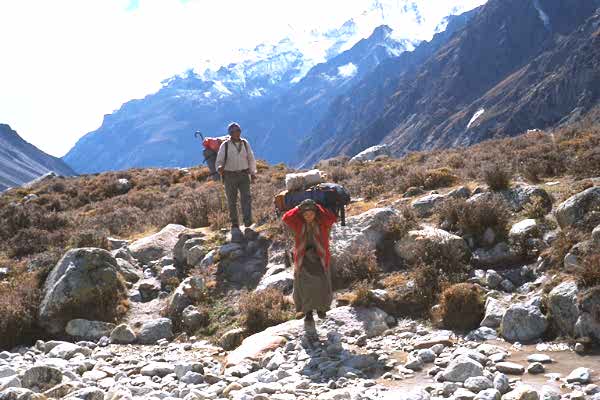 Ongyel Sherpa and our woman porter.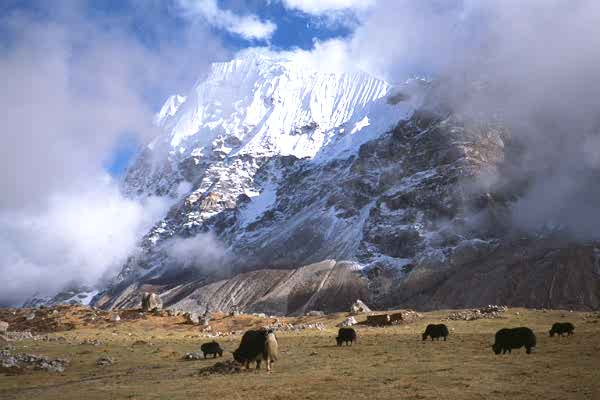 Yaks at Lhonak; Wedge Peak behind.
Day 12. To Pangpema (5100m)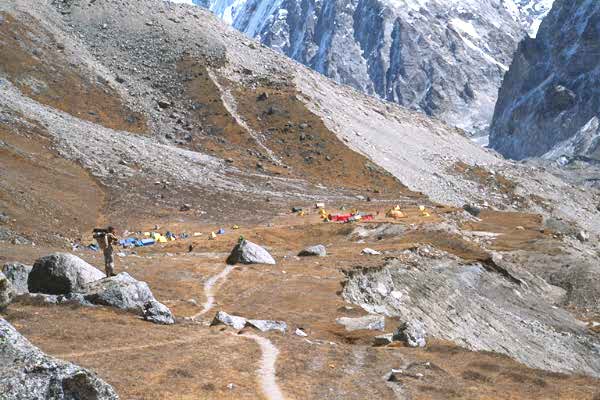 Pangpema --- when we arrived, there were about 100 trekkers and climbers there; when we left two weeks later, there was no one but us.
Continue....
Copyright 1998 J.S.Milne.