The Tourist's Tale
We had returned a little early, so I spent 4 days as a tourist.
Day 0: Returned to Kashgar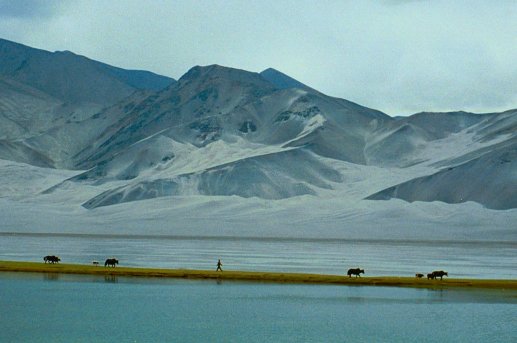 A lake and hills that looked like sand hills, viewed on the way back to Kashgar.
Day 1: Kashgar
Kashgar is an ancient city --- it was a major stopping point on the old silk route. Only a little of the old town survives. The majority of its people are Uighurs, but there are also Tajiks, Kyrgyz, Uzbeks, as well as a relatively small number of Han Chinese.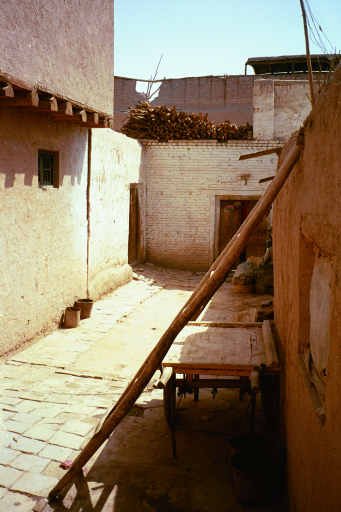 A courtyard in the old part of Kashgar.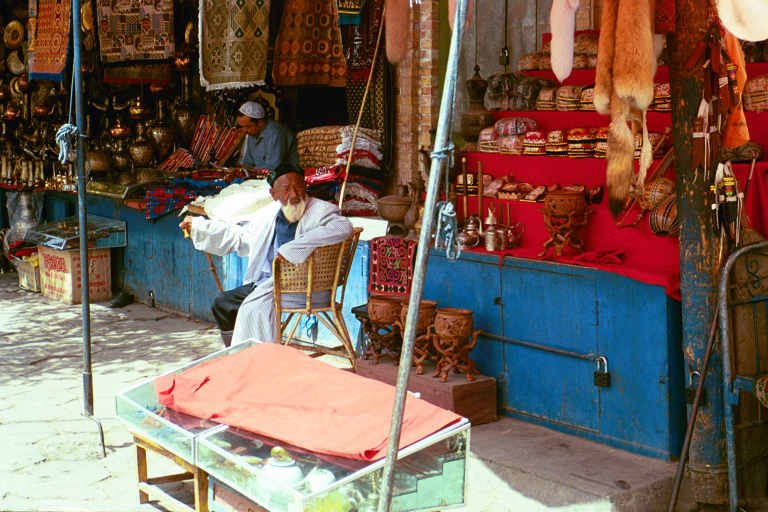 A shop in Kashgar.
Day 2: Urumqi
Urumqi is the capital of the province of Xinjiang (Singkiang). After 50 years of communist rule, it looks just like every other big city in China, and so I spent the day at Heavenly Lake walking to the head of the lake and back.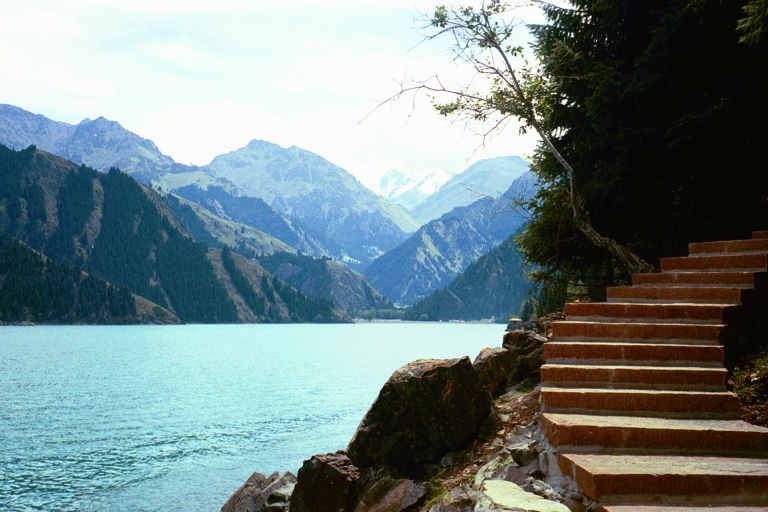 Heavenly Lake
Day 3: Beijing, the Forbidden City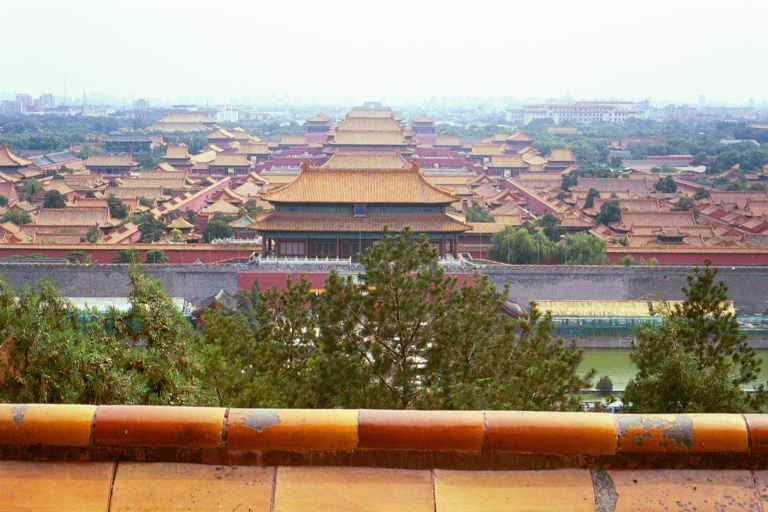 The Forbidden City, with modern Beijing behind.
Day 4: Beijing, the Summer Palace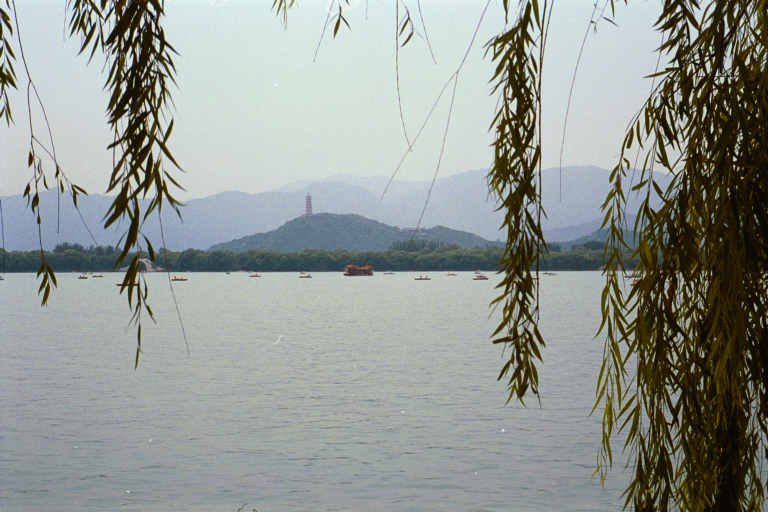 View across the lake at the Summer Palace; artful willows in foreground.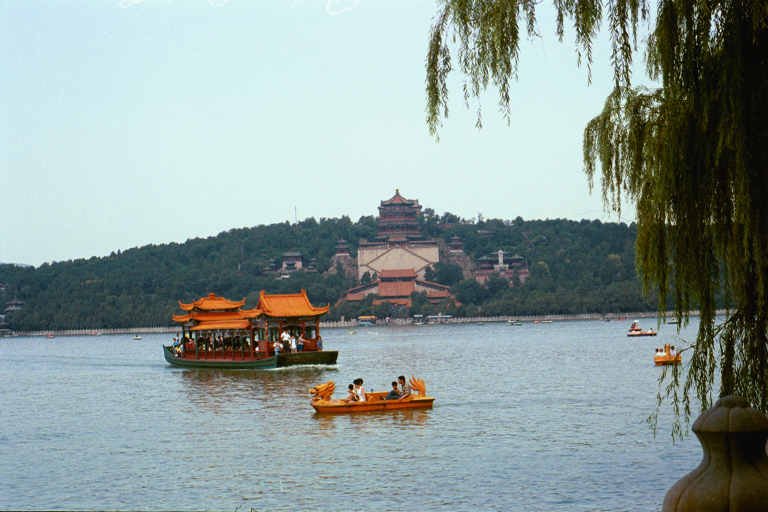 The Summer Palace itself.
The cyclists' account of their trip can be found on the (commercial) site MountainZone
mtbike.mountainzone.com/2000/mustagh/html/index.html